Easy, quick quinoa salad.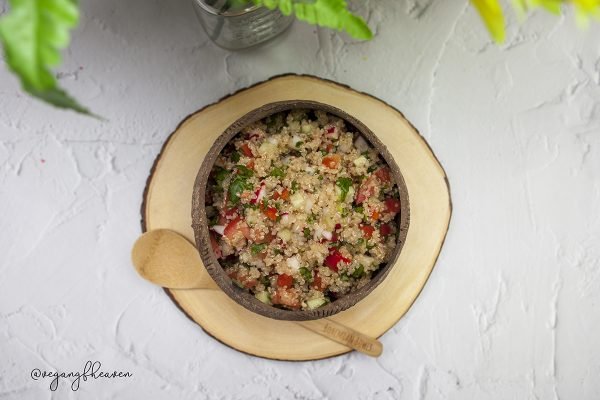 Ingredients:
½ cup quinoa, cooked and cooled
1  diced cucumber  (about 1 cup)
2 diced  tomatoes (about 1 cup )
scallion
radish (optional)
bell pepper (optional)
salt, pepper
cilantro
Instructions:
Cook the quinoa according to package directions in salted water.
Toss the diced cucumber, radish, bell pepper, diced tomato, and sliced scallion in a bowl and add salt and pepper
When the quinoa is cooled add it to the rest of the ingredients
Let the salad sit for 10-20 minutes to let the flavors meld together before serving.
…