PureFit-so Pure and so Fit. Those are really amazing protein bars. I got in the box all the flavors. It is so hard to decide which is my favorite one! I tired: Almond Crunch, Berry Almond Crunch, Chocolate Brownie, Granola Crunch, Peanut Butter Crunch, Peanut Butter Chocolate Chip, Peanut Butter Toffee Crunch. They are all great!
PureFit are high protein, vegan, gluten free, nutrition bars. They do not contain dairy, wheat, gluten, artificial sweeteners, hydrogenated oils, or trans fats.They are great after workout or as a nutritious between meals snack. They really keep you going through the day. They are also fairly filling. They are not too sweet, and they are  chewy. Maybe the Berry Almond Crunch had little bit too much of artificial flavor to me, but in general they all are great. They do a good job as an emergency meal food, when you are too busy, or have no time for a lunch. Grab the bar and an apple and you are good to go for few more hours. They are so convenient.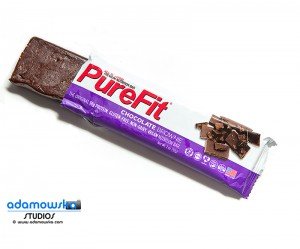 You can take them anywhere and they do not melt. They are great before or after the gym, quick meal when you are short on time or a nutritious snack on the go.
I think PureFit is the healthiest bar on the market so far, (the only down side is that their bars aren't organic).
But I think you should try the magic! Grab PureFit now! 😉
General rating: ★★★★★
Product provided by: www.purefit.com
* Disclaimer: The opinion expressed in the review is my own and honest viewpoint. I was not required to write a positive statement.