You probably noticed the trend of coconut bowls and products on the internet.
I own coconut bowls from two different brands. But today I would like to tell you about Bohemian Bowls ™. I use their products for almost a year. And I enjoy serving my dishes in Bohemian Bowls. Not to mention they are Instagram worthy products. They make every meal look more delicious.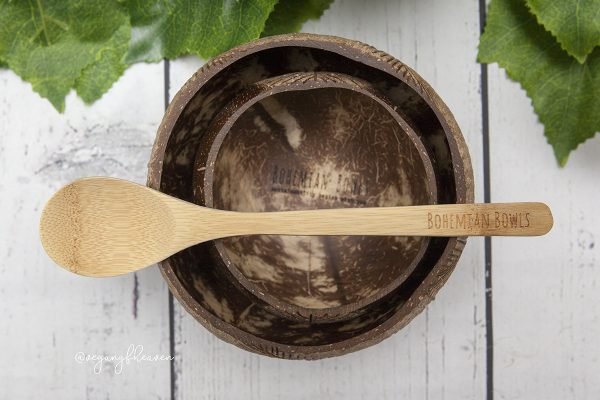 Bohemian Bowls ™ is a family-owned and operated company located in Los Angeles, California. It is an eco-friendly business. The products are handcrafted and are natural and unique. They come in a range of sizes, shapes, colors, and markings, making each bowl one of a kind. The products are made in Vietnam. The company saw the opportunity to save the planet from coconut shells that are discarded and burned as waste. They turned the coconut shells into reusable, modern, eco-friendly products.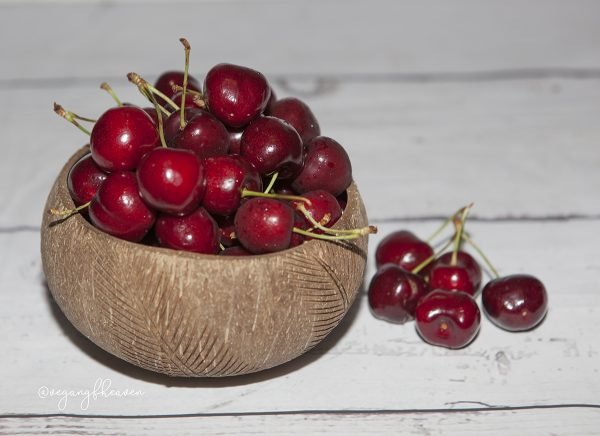 Bohemian Bowls™ offers not only coconut bowls but reusable bamboo and wooden utensils or coconut chopsticks. On their online store, you can also find eco-friendly shopping bags, Boho Wayuu bags, as well as home decor, like coconut candles.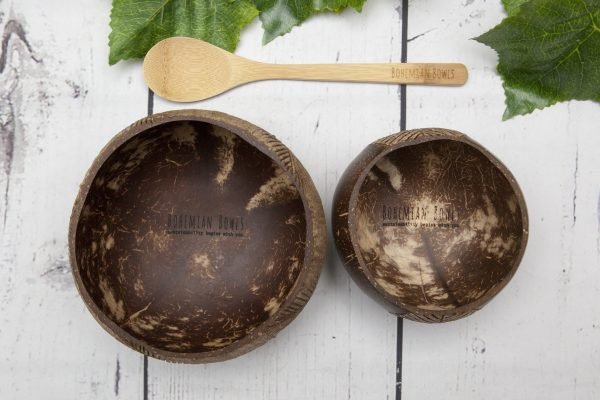 Coconut bowls are great to serve breakfast, smoothies, salad. I also use them to serve fruits, like grapes, cherries, or other snacks. They give that extra twist and "wow" factor to the table. They are eye catching.
You can choose different designs, from a simple, smooth bohemian bowl, to an Indigo or Isla bowl with beautiful flourish engraving. Inside each bowl, you can also see the engraved Bohemian Bowl logo and message "sustainability begins with you."
Their utensils are great plastic-free items. Excellent when you travel, but also at home. It is easier to be more mindful and plastic-free with Bohemian Bowls™ products.
Each item is made with love. Each item is unique and one of a kind.
It is worth to mention the packaging. Bohemian Bowls™ uses boxes that are made from corrugated cardboard, which is easily recyclable.
They fill their boxes with 100% recycled Kraft packaging paper, which is also biodegradable recyclable.
Products are wrapped with a combination of Kraft paper and on occasion second-hand packaging from their suppliers. You can see how much love they put into delivering the best product by their way of wrapping everything very carefully.
If you are looking into life without plastic and would like to take the first steps, you should check this brand. Bohemian Bowls™ products make the transition to go plastic-free more smooth. And they make a thoughtful gift for friends and family.
General rating: ★★★★★
Products provided by Bohemian Bowls™.
* Disclaimer: The opinion expressed in the review is my own and honest viewpoint. I was not required to write a positive statement.