It has been a few years since I was diagnosed with celiac. You would think that by now, I would get used to it. But honestly. I will never get over it. I will never get over that I can't eat wheat. Or that I can't have a loaf of regular bread, cookie, or pizza. Because even though I have tried many items and nothing, ever is 100% perfect. Because let's face it. There is no gluten-free wheat substitute that will taste like wheat. Yes. There are products out there that are more ok than others. But… You know they are gluten-free. I miss wheat food.

So here I am talking about food that I tried, and I am not planning to buy again, because I don't like how it tastes. And I need to write it down somewhere, so I have a list in case I forget how terrible something was. I am not planning to spend my money on it again. So this is my blacklist. Or a list of products that just didn't make the cut. Products I am not planning to eat again.
Let's start with the Glutino Pancake mix.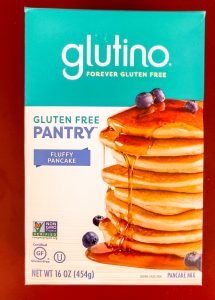 What a horrible taste. It's like the company added sugar to kill the taste of all the ingredients. It has this smell of "not-gluten." I can't even describe it. But as soon as I started making pancakes, I knew the smell. They smell like stale food. The pancakes taste horrible, like cardboard. They are not fluffy. Maybe they don't work with egg replacer. I don't know. To be fair, I tried other products by Glutino, that are gluten-free and vegan, and they were ok. But Pancake Mix- It is a no for me.
Next on my blacklist are KinniTOOS Vanilla Sandwich Creme Cookies by Kinnikinnick.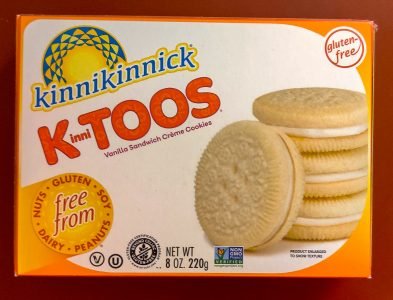 They have the same horrible taste as Glutino Pancake Mix. They are hard and they don't stick together. The cream part of every single cookie was only holding to one part of the cookie. I don't like those. But again, Kinnikinnick gluten Free pancake mix is pretty good.
I wiI will be updating the list after I find more Gluten Free products I don't plan to buy again.