Did you flackered yet? No? I think it is about time you get introduced to a new way of snacking. Healthy snacking. And Flackers- because this is what I am talking about- will help you with that. You will never look at crackers at the same way again.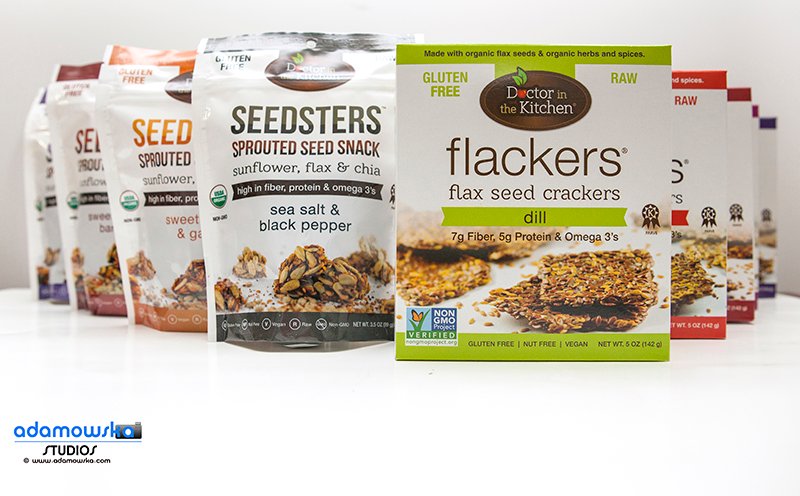 Flackers are flax seed crackers (therefore this smart name). They are gluten free, high in Omega-3 fatty acids and fiber. Flackers are sprouted and dehydrated, so they are a raw food product.
If you craving for something sweet, or salty, or herby, or savory – Flackers are to the rescue. You can choose among few flavors:
cinnamon and currant
dill
rosemary
savory
sun ripened tomato and basil
Flackers are made of flax seed and herbs that give them all the above flavors. Cinnamon and currant Flackers have sweet relish and they are great on their own. They are great, healthy snack while watching movies. Savory Flackers are combination of ingredients that give flakers distinguish taste. I personally loved them with vegan cream cheese and chive.
I served Flackers as a little party snacks. Flackers go great with guacamole and as a base for a little sandwich styled snack.  Here you can just let your imagination flow, just as I did. I put vegan cream cheese, and sprinkled with vegan parmesan cheese and chive on the top. Then I put little bit of vegan mayo and slice of tomato with basil. I served them with dip and as crackers with soup. I tried them also just with butter. Every combination was a great way to eat Flackers.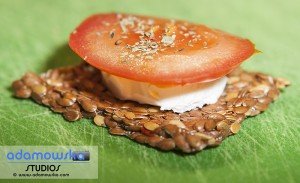 Flackers are product from Doctor in the Kitchen company. Doctor In The Kitchen® was started by Alison Levitt M.D., a holistic medical doctor, and Donn Kelly a seasoned food marketer. Besides Flackers the company offers Seedsters-which are sprouted seed snacks. They come in four flavors:
Sweet Onion & Garlic
Sea Salt Black Pepper
Cinnamon & Currants
Sweet & Smoky BBQ
Personally I would like another version with f.ex. raisins. I would definitely use them in my morning cereal. 😉 Seedsters are nice, healthy snack. Main ingredients of Seedsters are flax seed, chia seeds and sunflower seeds. They may taste different for those who are not used to flax seeds. The same goes to Flackers. But they both are much healthier than regular crackers. They are raw and very nutritious. You may have to get used to the taste but you will definitely appreciate great value for your health.
General rating: [rating=5]
Products provided by: www.drinthekitchen.com
* Disclaimer: The opinion expressed in the review is my own and honest viewpoint. I was not required to write a positive statement.