Growee Foods is a company based in Atlanta, Georgia. I wasn't familiar with their products till I got introduced to delicious spreads.
Right now, the company offers three flavors:
Three Pepper Spread with tomato and sunflower seeds;
Curry Zucchini Spread with yellow peppers and sunflower seeds;
Spiced Mango Spread with coconut milk and sunflower seeds.
Each spread contains real vegetables and spices. It is simple and natural, yet delicious and full of flavor.
Each jar goes well with salad, burger, bagel, wrap, or anything you desire.

I have paired the Curry Zucchini Spread with homemade vegan empanadas.
It tasted delicious. I wasn't sure if the curry flavor would match, but it worked. The flavor is with the right amount of spices, not too overwhelming, and the texture is smooth and perfect.

I tried the Spiced Mango Spread with homemade summer rolls.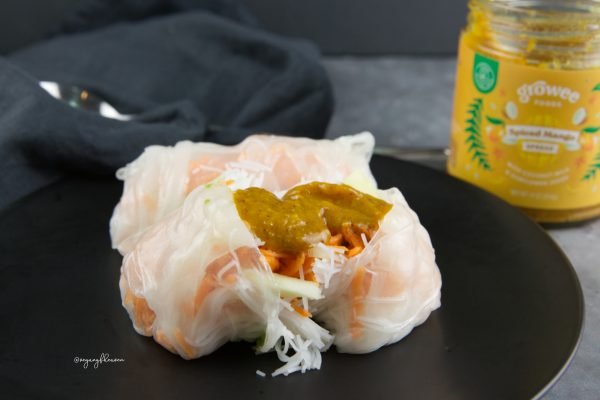 I felt the curry seasoning wasn't the right combination in this spread. I think I was expecting a more hot and spicy flavor. Also I didn't feel enough mango. The texture was more watery than in the Curry Zucchini Spread. I think it doesn't represent the name well. It is missing the mango. Or mango got lost in the curry flavor. I will try to use it with some other dish next time. (Update-I used it with pasta, and this time it worked better for me).

I used Three Pepper Spread with pasta, fries, and a sandwich.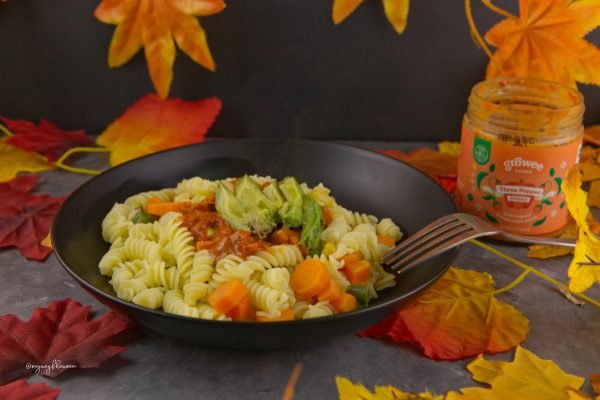 I loved the texture and the taste. It has the right amount of spices and flavor. This spread is rich and delicious.

I think my favorite spread is Curry Zucchini Spread, followed by the Three Pepper Spread.
The spreads are tasty and add a great flavor to dishes. You can use them in many ways and pair them with many recipes.
Thank you Growee Foods for the samples.
Product provided by: https://groweefoods.com/
* Disclaimer: The opinion expressed in the review is my own and honest viewpoint. I was not required to write a positive statement.