Macaroons….. Delicious, soft, bite size macaroons. And on top of that- vegan and gluten free macaroons…
Are you drooling yet? 😉 If not -you should. I had a pleasure to try awesome macaroons made by Hail-Merry company.
The statement on their web site reads as follow:
"We exclude no one from enjoying our foods.  We hold our processes and ingredients to the highest standards in the industry.  Our gluten-free standard of less than 5 parts per million of gluten per serving is the highest in the industry.  No animal ingredients or animal by-products are used in the manufacturing process. And, using pure ingredients which are NON-GMO Verified, Fair Trade and mostly Organic, is of the utmost importance to us, especially as mothers. "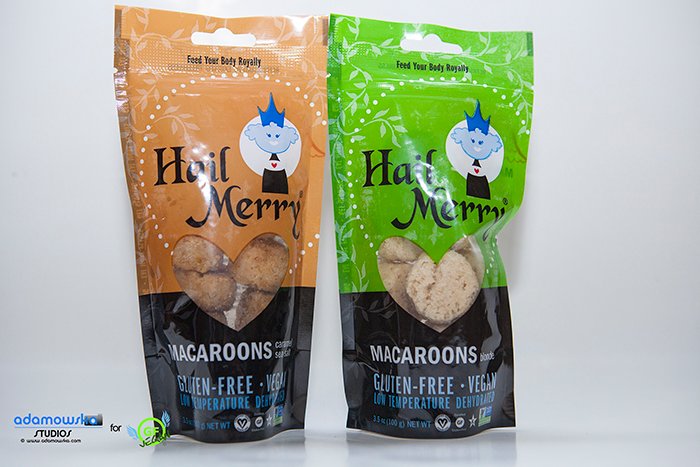 I think this speaks for itself. 🙂 Awesomness in each bite! I tried Caramel Sea Salt and Blondie and I just loved those 2 flavors. Hail Merry carries many other flavors and other treats: tarts and grawnolas (nut blend) and different nuts and seeds.
 Macaroons are perfect for snack, as a treat, when you want some bite with your coffee. They are great for kids and adults a like. Everybody will fall in love with them!!!!
I am planning to try the tarts as well. Of course I will let you know my thoughts. 😉
General rating: ★★★★★
Product provided by: www.hailmerry.com
* Disclaimer: The opinion expressed in the review is my own and honest viewpoint. I was not required to write a positive statement.