Few days ago I came back from my trip and there it was… a package waiting for me. And inside the box… Oh! so many good looking things! I started to take out each item and got so excited seeing all those bagels and cookies I can actually eat! Kinnikinnick Foods was so nice  to send me products for review. Not all their products are Vegan, but they sent me those that are vegan and gluten free. This is a quick photo snap of all the items: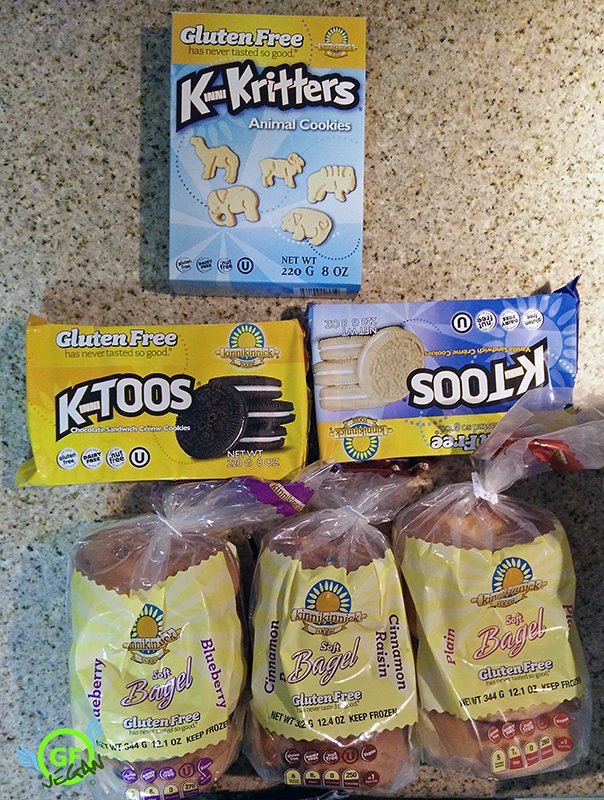 Of course I had to start with bagels. I can't even remember when I had a bagel last time! I opened the blueberry one first. And I have tried it in a simple way-just with butter (vegan one). And later on with jelly.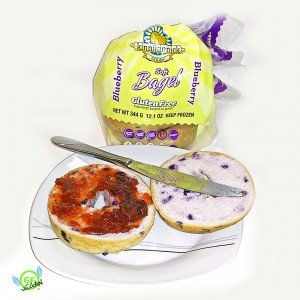 What can I say? I LOVE those bagels. 🙂  They are quite good. Maybe not exactly like regular bagels, but for gluten free ones they are awesome. I enjoyed them as my snack and for breakfast. They are a little bit condense but soft and tasty.
The cinnamon/ raisin flavor I enjoyed even without any additions. They are sweet and smell so good.
The plain ones are great too. I enjoyed those bagels a lot! I will be looking for them in the stores in the future for sure!
Next were cookies.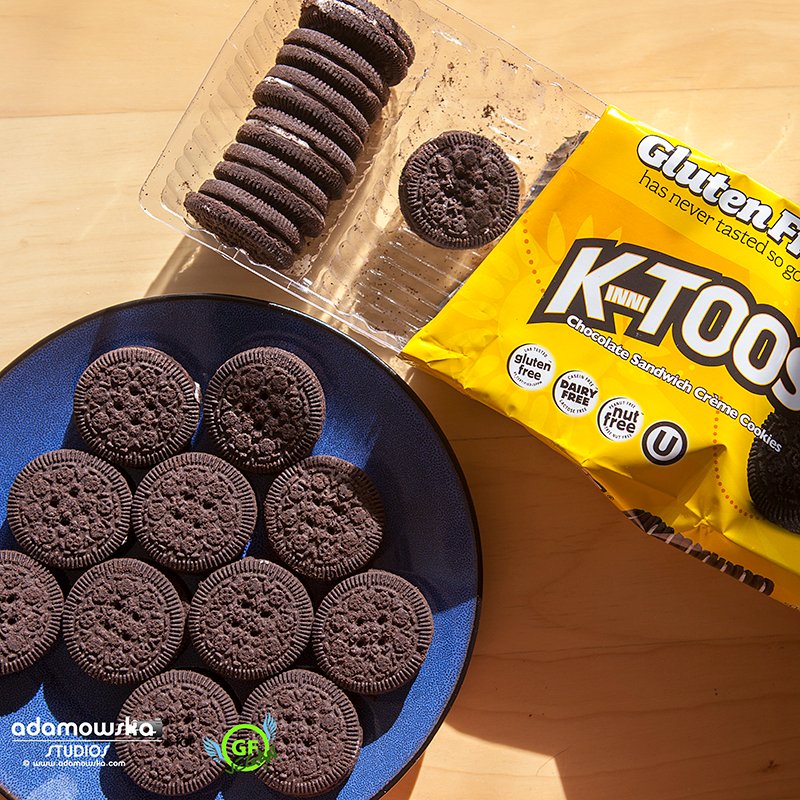 Kinni Toos-they don't only look like Oreo cookies. They taste like Oreo cookies! Even better! You can't tell those cookies are gluten free! They are really good! Not too sweet, crunchy, fresh and just yummee. I gave some to friend of mine who doesn't have to eat gluten free and he loved them as well. He said he would never guess those are gluten free cookies!
The vanilla version is also wonderful.I liked the chocolate ones a little bit more though.
Kinni Kritters: I think this was the least favorite item. They are sweet and they have too much of vanilla flavor. Plus they are not too healthy. They are not bad but I will prefer to buy Kinni-Toos instead. I am sure kids would love them. Plus they are fun, animals shape.
(The cookies have a note, that they may contain eggs. It is only because they are produced at the same line, as products containing eggs. I was assured though that the line is cleaned after every production).
Kinnikinnick Foods has many more gluten free items on sell. As I mentioned though only some of them are vegan as well. I am glad that they produce those items and I hope they will add vegan varieties in the future. I will definitely be buying their bagels. I recommend you look for them in the store or check their web site. You will not be disappointed!
General rating: ★★★★★
Product provided by: http://consumer.kinnikinnick.com/index.cfm/fuseaction/consumer.home.html
* Disclaimer: The opinion expressed in the review is my own and honest viewpoint. I was not required to write a positive statement.