I love to discover new vegan brands and try their products. I was so happy, when Maxine's Heavenly send me their cookies for a review.
They have four regular flavors, and a seasonal flavor: Pumpkin Pecan Spice.
Other flavors are:
Almond Chocolate Chunk
Chocolate Chocolate Chunk
Peanut Butter Chocolate Chunk
Cinnamon Oatmeal Raisin
All the cookies made by Maxine's Heavenly are vegan, gluten free, soy free and made from Non-GMO ingredients. They are all made from a healthy base: gluten free whole grain oats, brown rice flour, flaxseed, and sunflower lecithin. They are sweetened with coconut sugar.
First I tried Almond Chocolate Chunk Cookies.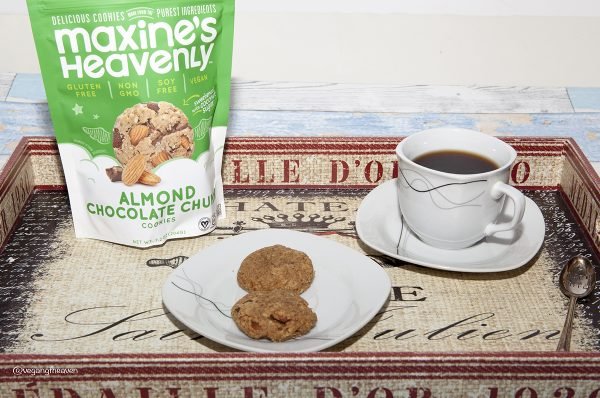 They taste amazing. Combination of healthy ingredients and great texture make them irresistible. Chunks of chocolate and almonds make them deliciously perfect. And the best part is that they are soft. All the Maxine's Heavenly Cookies are soft and I absolutely love it.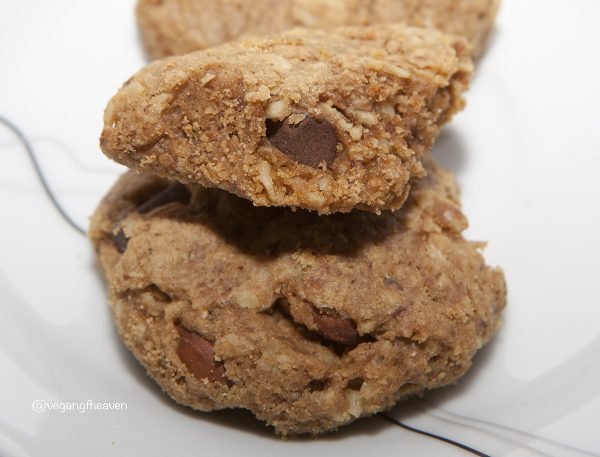 Cinnamon Oatmeal Raisin Cookies are also amazing and tasty. Just the right amount of all the ingredients. Perfect mix. Perfect texture. Perfect taste. And they smell so good. Such a perfect snack, or a treat with a cup of tea or coffee.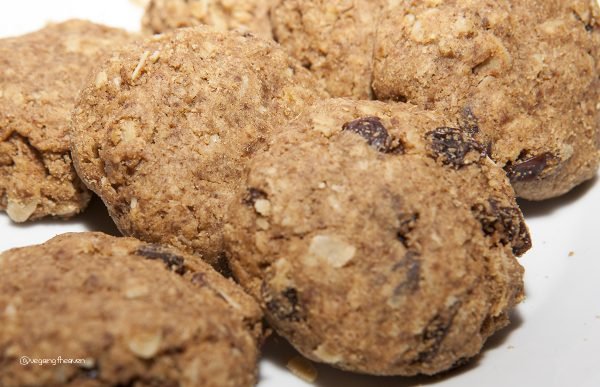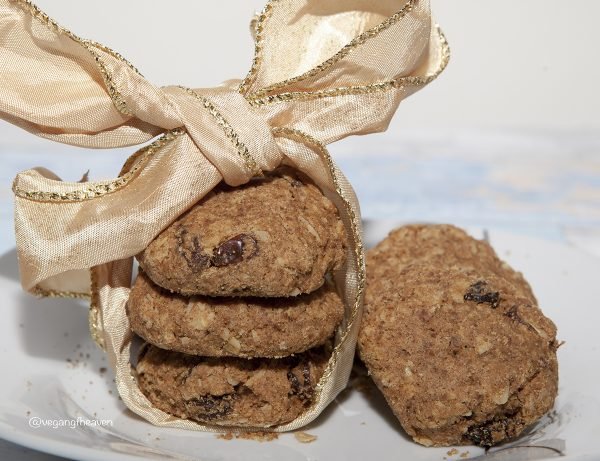 Pumpkin Pecan Spice is perfect mix of the flavors. Pumpkin and spices and pecan- what a delightful combination. They smell like holidays! If you don't have time for baking, I would get few packages of this flavor and serve it on Thanksgiving table.
Peanut Butter Chocolate Chunk is rich and tasty. If you love peanut butter, you will love this flavor.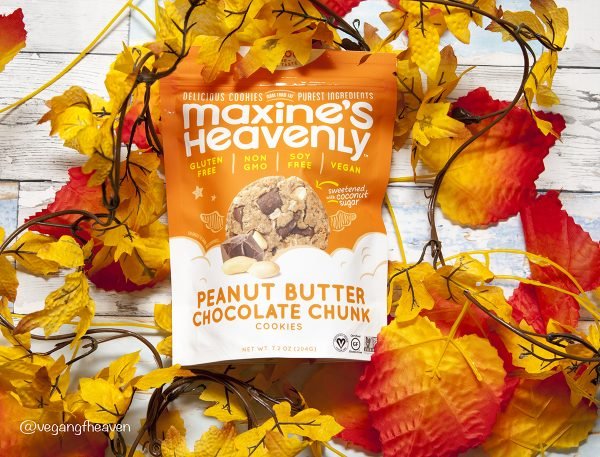 Chocolate Chocolate Chunk Cookies are so soft, and moist and chewy. So chocolaty! So delicious and mouth watering. (Perfect cookie to leave for Santa this year 😉
It is hard to find perfect, soft cookies that are vegan and gluten free. Maxine's Heavenly succeed in making perfect treats. And I can assure that you don't have to be vegan, or on gluten free diet, to enjoy them. You wouldn't even know those are vegan and gluten free.
Maxine's Heavenly really put a lot of heart and thought into making those delicious cookies. They chose carefully the ingredients to make the perfect treat. No artificial flavors, chemicals or added colors. Just pure, wholesome ingredients.
It is hard to pick up favorite flavor, because they all taste great. I guess if you are peanut butter person you will swear for Peanut Butter Chocolate Chunk. And if you love all pumpkin things you will go for Pumpkin Pecan Spice. But honestly I think that each flavor is unique and heavenly. Just like the name of the brand.
General rating: ★★★★★
Delicious cookies provided by: http://maxinesheavenly.com
* Disclaimer: The opinion expressed in the review is my own and honest viewpoint. I was not required to write a positive statement.