I was lucky to win a copy of The Oh She Glows Cookbook (with few other titles) in recent giveaway hosted by Avery.
This particular book was long on my wish list. You may imagine my happiness, when I won a copy.
The Oh She Glows Cookbook. Over 100 Vegan Recipes to Glow from the Inside Out by Angela Liddon is New York Times Bestseller. And for sure it deserves the title.
This cookbook is everything what you would want in the cookbook , and even more. It definitely exceeded  my expectations.
There are over 100 vegan recipes, there also many gluten free and soy free ones.
Each recipe is accompanied by beautiful photograph.
The recipes may sound and look fancy, but actually they don't really take a lot of time and afford. All the ingredients are easy to find, and if you are vegan for some time, I am sure, most of the ingredients are already at your pantry. Everything looks so beautiful, and delicious.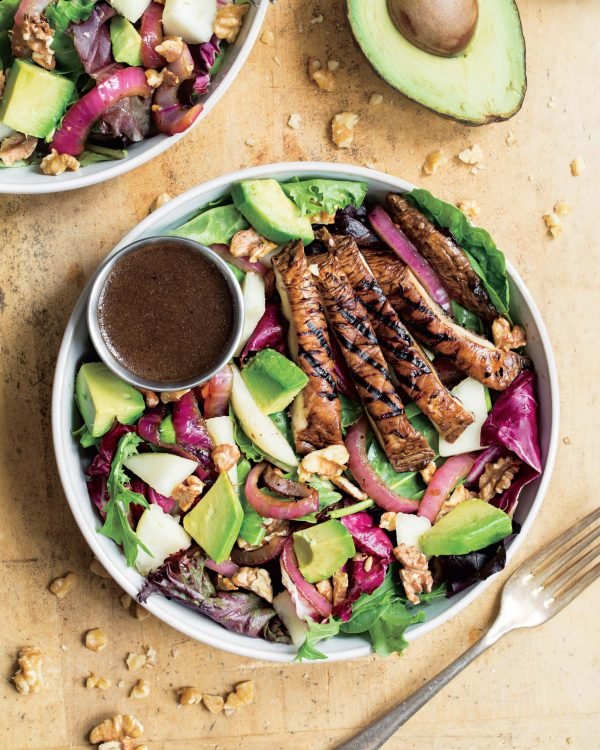 (Photo from the book, by the autor: Walnut, avocado,pear salad with marinated portobello caps and red onion).
From breakfast, to smoothies, dinners, soups and deserts, everyone can find some vegan, healthy recipe.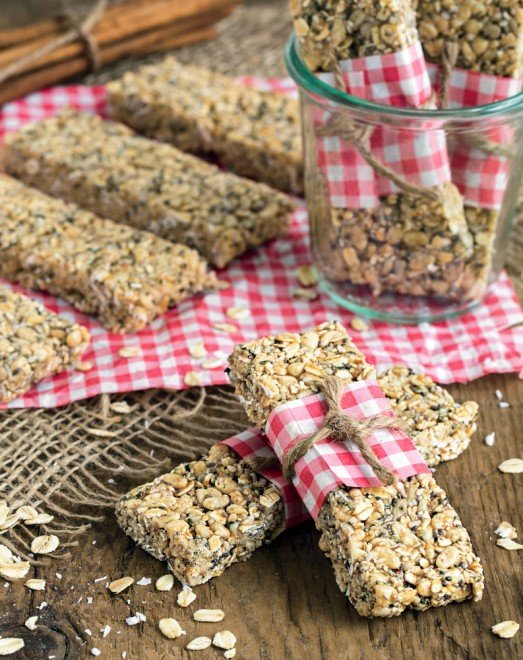 (Photo from the book, by the autor: Classc Glo Bar).
On the first pages of the book, author includes her personal story-  her health journey, and why she became vegan. Also there is chapter about ingredients she uses, and her kitchen tools and equipment.
There are also tips and suggestions and many great cooking ideas.
I would recommend this book really to anyone – unique, but simple and yet enjoyable recipes will bring some health to the table.
I am looking forward to use the recipes!
Ps. The author is also a creator of the blog ohsheglows.com. Check it for more inspirations and wonderful creations.
General rating: ★★★★★
Book published by http://www.penguin.com/publishers/avery/
* Disclaimer: The opinion expressed in the review is my own and honest viewpoint. I was not required to write a positive statement.