Nan's Cookie Company offers gluten free sweets for those with gluten allergies and Celiacs. Since they don't use eggs or dairy they are also vegan cookies. The company send me 3 cookies to try.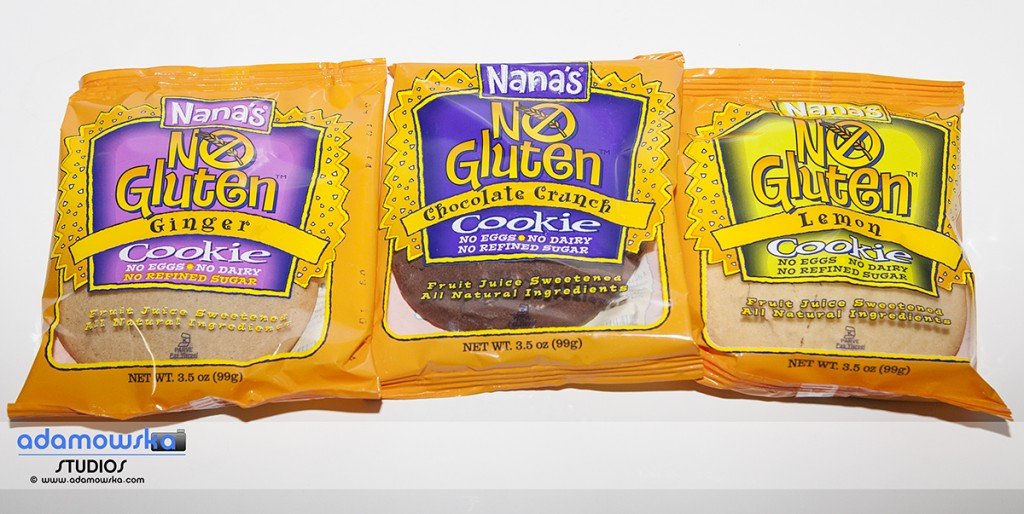 Nana's No Gluten Lemon Cookie-it was soft but for my taste too sour, because of lemon. Also the taste of baking soda is too strong. It made the cookie taste bitter. The texture and softness were great though.
Nana's No Gluten Chocolate Crunch- This one tastes better in my opinion. Still I would like to taste less of baking soda, or baking powder. The crunch that you experience, while biting  the cookie comes from puffed rice. They are also soft, just like lemon cookie, but little more dense at the same time.
Nana's No Gluten Ginger- I don't really like ginger, but to my surprise this Ginger cookie was my favorite. It reminds me of ginger bread cookies. It is soft and melts in mouth. Again I felt the baking powder took much, but less than in the other flavors.
Overall I think the company made perfect texture and softness of cookies, just maybe they should use less baking powder (?), or the ingredient that make the cookie tastes bitter.
General rating: [rating=4]
Product provided by: www.nanascookiecompany.com
* Disclaimer: The opinion expressed in the review is my own and honest viewpoint. I was not required to write a positive statement.