Such a little box, but so much taste. Parmela Parmesan Style Cheese is vegan cheese alternative. It is gluten free, lactose free, dairy free. It contains Almonds, Cashews, Nutritional Yeast, Soybeans, Salt, Tamari (Water, Soybeans, Salt) and Lactic Acid. The web site states that all ingredients are non-GMO. (They don't have the sign "Verified by the Non-GMO Project" on the boxes though). Parmela is great as a replacement any time you'd normally use grated Parmesan cheese. You can top it on salads, pastas, soups and everything else you would love to have vegan cheese on.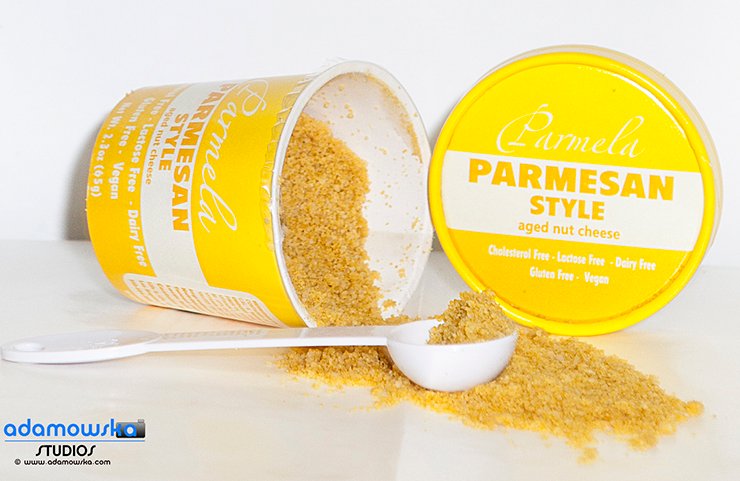 I tried it with pasta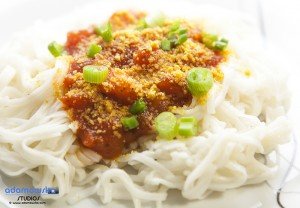 and sprinkled over crackers and vegan cream cheese as a snack.
I also put it over my salad and sprinkled on broccoli. I added it to my soup. It worked great each time!
Parmela Parmesan Style Cheese adds this nutty taste to the dish. Don't put too much of it, just sprinkle your dishes.
Of course Parmela doesn't  taste exactly like dairy Parmesan, but as for vegan cheese it is quite tasty. Also the color is maybe not what I would expect but it is more about the taste than color after all. (Though I personally like the dish to have a nice appearance in every detail).
"Here's to cheese that grows on trees!"
General rating: [rating=5]
Product provided by: www.parmelafoods.com
* Disclaimer: The opinion expressed in the review is my own and honest viewpoint. I was not required to write a positive statement.