I am not going to lie, when I say Torie & Howard have one of the best vegan candies out there. I was completely blown away by the incredible taste of their products.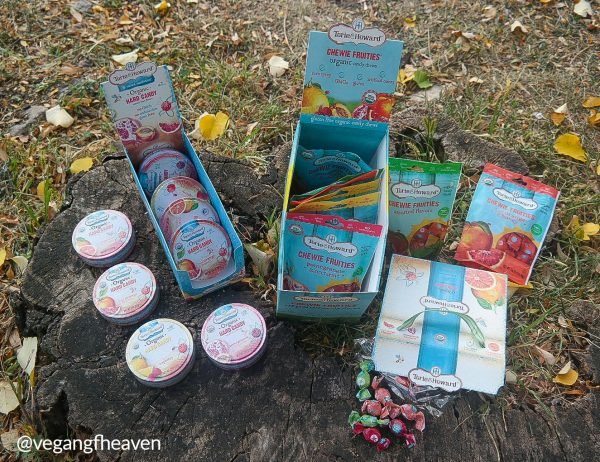 Why do I love their candy? Torie & Howard uses natural ingredients, and their products are free of any preservatives, additives, artificial flavoring,chemicals or dyes. Their candies are organic, GMO-free, eco-friendly, gluten free and vegan of course.
And to make their candies colorful, they just use natural coloring, that comes from red cabbage, purple carrots, organic black carrot, organic blackcurrant, organic apple, and annato. "just pure, fresh, delicious satisfaction." Isn't it just pure awesomeness? Other companies should learn from them!
Before I introduce you to their candies, I am going to add that I shared the candies with some of my friends. (And not all my friends are vegan. And I was tempted to just gobble everything up by myself ;-p ). They all just loved those candies!
Torie & Howard  offers hard candies and chews.
Available flavors are:
pomegranate and nectarine
meyer lemon and rasberry
pink grapefruit and tupelo honey
blood orange and honey
d'anjou pear and cinnamon.
You can get hard candies in tin, by bulk or the cutest handbag ever. Candy chews come in a bag but they also just started to sell Chewie Fruities on the go. Each candy and candy chew is individually wrapped. They smell delicious, even before you open the bag.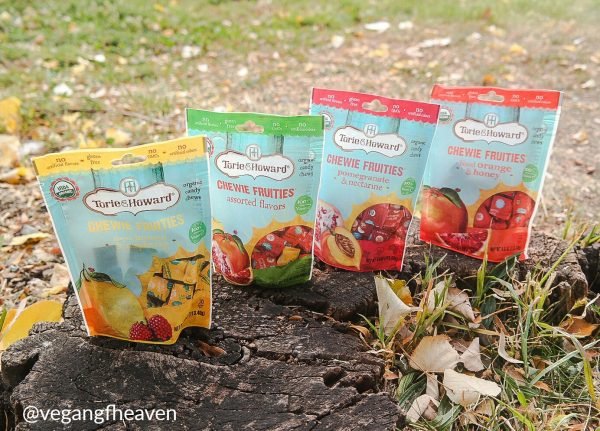 It is really hard to tell which flavor is my favorite, because they all taste unique and delicious. Their combination of ingredients is pure perfection. And even though I am not the biggest fan of cinnamon, their d'anjou pear and cinnamon flavor tastes delicious to me as well.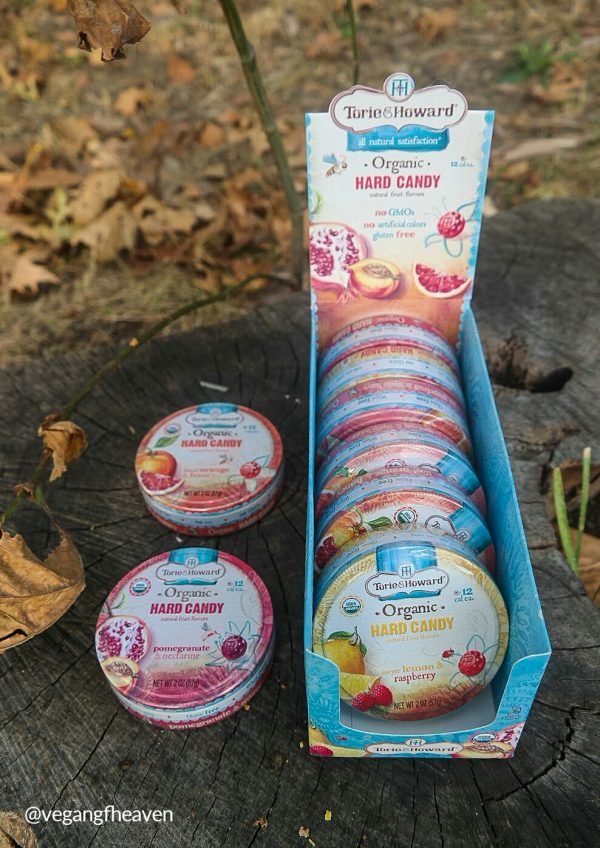 Before you start screaming at me, that some of the flavors have honey, therefore they are not vegan, I need to clarify and explain it to you. I had the same reaction, and I asked how is it vegan, if there is honey, at least in the name, but I didn't see honey in the ingredients.
Here is the answer from the company:
" Products with "honey" in the name don't actually contain any honey. We use a combination of natural, vegan friendly ingredients to create a distinctive flavor that tastes subtly of honey. In other words, the product is honey flavored, but contains
absolutely no actual honey."
I was so happy to hear it. I personally think that putting "honey" in the name is misleading, and also I couldn't find statement "vegan" on the package anywhere. But other than that I think this is perfect product.
It is also necessary to mention, that Torie & Howard takes seriously the packaging and it is not only beautifully designed, but also made of recycled material. Their cute handbag with candies is not only adorable, but it is so much fun to take pictures of!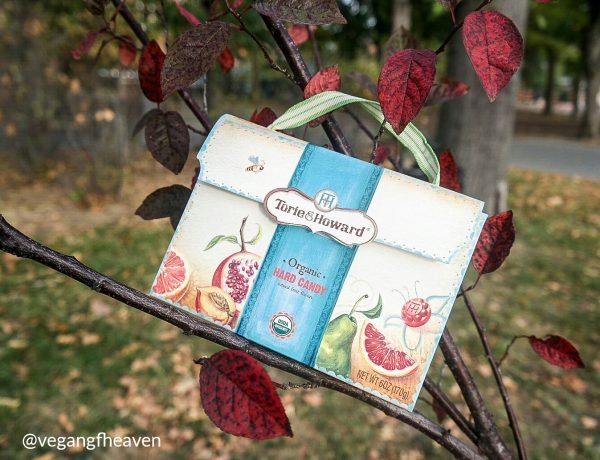 Each package is really designed with thought and love and it just stands out.
As you can see Torie & Howard makes not only delicious candies, but also packaging that is fun and can have another purpose. I am already thinking how to reuse the cute hand bag. 😉 (Let me know if you get some good ideas! ).
Torie & Howard candies are great for kids and adults, and since Halloween is approaching, I think it should be your choice of candies for Trick or Treating.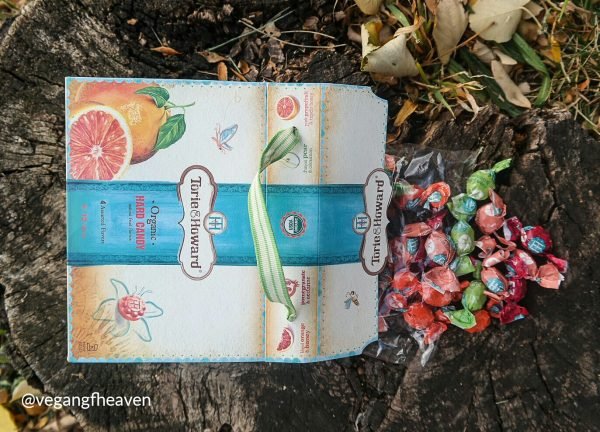 Check their gorgeous web site and place the order! Or find the location of closest store and run, run and buy handful of those delicious candies. And don't forget about your boyfriend/girlfriend, mom/dad, sister/brother, uncle/aunt, lover, neighbor…. You get the idea. 😉 They will thank you! 🙂
General rating: ★★★★★
Delicious treats provided by: http://www.torieandhoward.com/
* Disclaimer: The opinion expressed in the review is my own and honest viewpoint. I was not required to write a positive statement.