When you are vegan, I am sure you cook meals using tofu and maybe you owe a tofu presser, or maybe you just find other ways to press the tofu. Now, when I have my own Tofuture Tofu Press, I wonder, how did I live without it? 🙂
I am really in love with this tool. It is stylish, compact, easy to use, and easy to clean.  It is also BPA free and dishwasher safe. 
There are just few steps necessary to use it and basically the press does the work for you.
Depending what you are planning to make, the time of using the tofu press varies. Tofuture web site gives some guideline, that helps getting the perfect tofu : 
Short press, 15-30 mins – for 'cheese' sauce, 'chocolate' mousse or 'cheese'cake
Medium press, 1-2 hours – for pasties, quiches and pies
Long press, 4 hours to overnight – for stir-fries, kebabs and baked tofu.
Pressed tofu can be marinated, cooked, baked or fried. Tofuture web site contains also recipes, so definitely check it out. I am planning to make some of the dishes as well.
So far I used it to make marinated baked tofu (For recipe click here). I used the press not only to press the water out, but also to marinate. So the press has more than one use.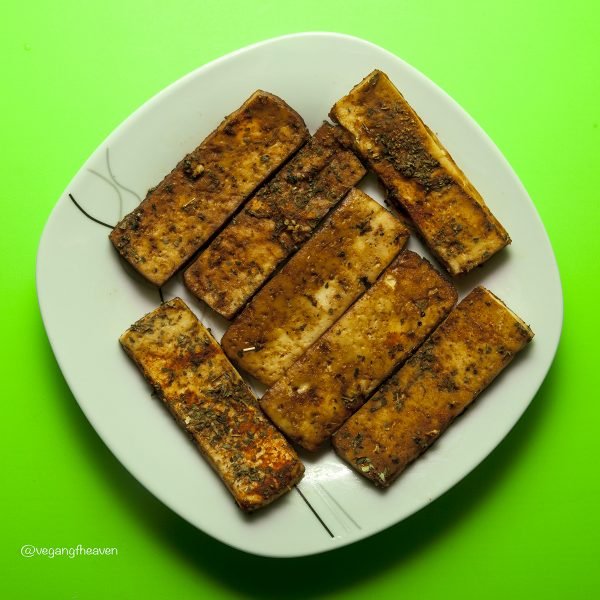 I like this new addition to my kitchen and I know I will use it often.  No more messy pressing with heavy pots on top. This is so much cleaner and simpler. Totally amazing and time saving. This tool is really a game changer.
It is a little pricy, ($29.95 on Amazon), but I think that the money will be well spend.
It really works and makes preparing tofu so much easier.
Tofuture was kind enough to send me their great tofu presser, in exchange for a review. In conclusion I can say: "Where have you been all my life?" 🙂
General rating: ★★★★★
Tofu Press provided by: http://www.tofuture.com
* Disclaimer: The opinion expressed in the review is my own and honest viewpoint. I was not required to write a positive statement.