I have a really sweet tooth. And I love vegan treats. So I got  really excited when I came across Get Fluffed Up and their assortment of cotton candy!
I never had vegan cotton candy before, but this is the best cotton candy I have ever had. Vegan, or not. Such an awesome, delicious fluff! I don't even remember when I ate cotton candy last time. It has been many years.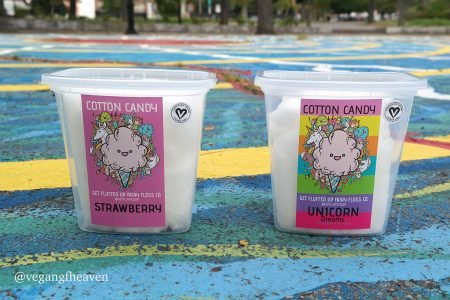 I know you may be thinking that cotton candy is just a lot of sugar. But here are few facts, you may not be aware of. First of all the usual cotton candy is just made from white sugar, that is most likely processed with bone char, therefore it is not vegan. And Get Fluffed Up uses organic, vegan cane sugar. Furthermore even though cotton candy is made just of sugar (and maybe some extra organic flavors), it is made of only 1 spoon of sugar, which is what usually people put into their morning coffee. So even though it sounds as terrible choice of food, it is not at all that terrible. Yes, it is not a health food, but it is sweet treat, that is a better choice than other sweets out there. Plus cotton candy has no fat, no sodium, nor preservatives, and is 110 calories per serving.
Get Fluffed Up is such a funky brand and their cotton candy is really delicious and  fun. Their package design is so playful. And the name! It just makes you laugh!
When you think "cotton candy" you think "child". But there is nothing wrong in being a child again and eating this fun treat!
I absolutely love the Unicorn Dreams Cotton Candy. It is so perfect. Yes, it is super sweet, but you are not going to eat the whole package at once. Or you will…. I am not judging…. (Maybe I ate the whole thing at once, but you will never know that).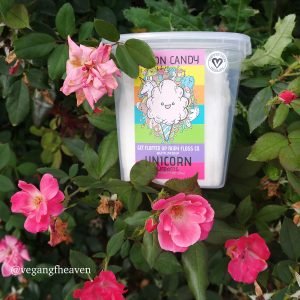 The other flavor I have tried was strawberry one. It is also great. I didn't taste the strawberry that much, but it is still tasteful.
Get Fluffed Up Cotton candy is just like your childhood treat, but it is so much better, because it is cruelty free. It is soft, and fluffy, like a cloud. ( And because the container is made of plastic, the floss does not get crushed. I am definitely going to reuse it!).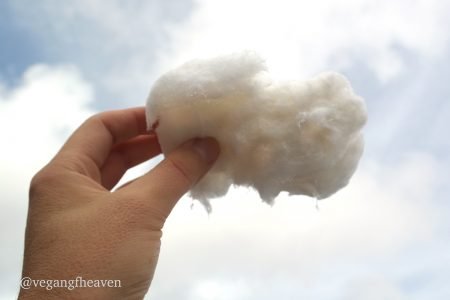 It is sweet and it melts in your mouth. It is fresh and light.
If I had a one complain is the prize. It could cost less.
But other than that, I really enjoyed this treat!
General rating: ★★★★★
Product provided by: http://www.getfluffedup.com
* Disclaimer: The opinion expressed in the review is my own and honest viewpoint. I was not required to write a positive statement.