One of my New Year resolutions was to try to be more green. With the Green Up Subscription box it can be accomplished much easier.
Green Up Box is A Monthly Box with the Mission to reduce use of plastic. It is curated with eco-friendly, reusable, plastic free finds, that help to empower and inspire in one area of life each month.
The February Box was dedicated to the Kitchen. Previous boxes were f.ex. The Recharge box, The Festive Box, The Morning Routine Box , The Work Day box or The Market Box. The idea to cover different areas of our busy lives is really amazing. Each month the box has items that are plastic free and often new on the market.
Green Up Box helps to transition to more passionate, eco-friendly living.
What was inside this month Kitchen box? Well…. Let me show you…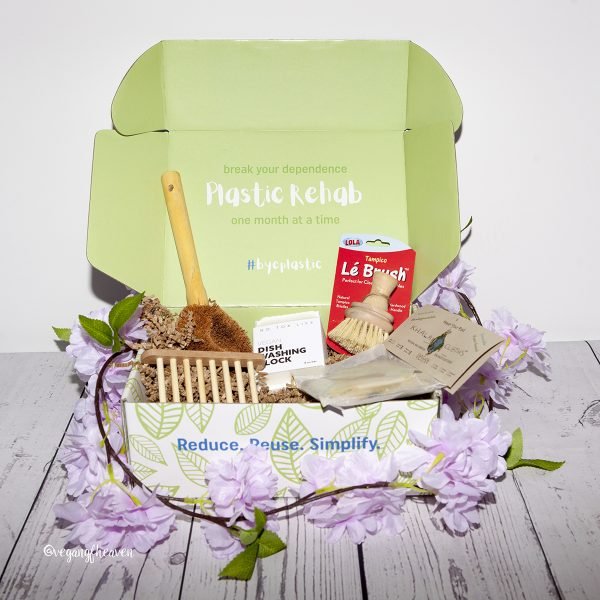 One of the items were Vegan Wax Wraps by Khala Cloths. They are reusable food wraps and are an alternative to plastic when wrapping food to keep it fresh.
"Handcrafted in Boulder, Colorado, Khala Cloths reusable food wraps are created with the deeper intention to honor your food and foster health, wellness, and oneness with the planet. We take organic cotton-hemp fabric and infuse it with either beeswax or 100% plant-based waxes and oils, all with natural tree resin. Khala Cloths beeswax wraps and vegan wax wraps are hand-crafted and subtly unique, just like our custom, hand-drawn logo of bees pollinating the planet. And when you are done honoring your food with a Khala Cloth wax wrap, they are washable, reusable, and at-home compostable."
This is such a great idea! And the wraps look pretty too. 🙂 Also those wraps can replace plastic bags! So many uses!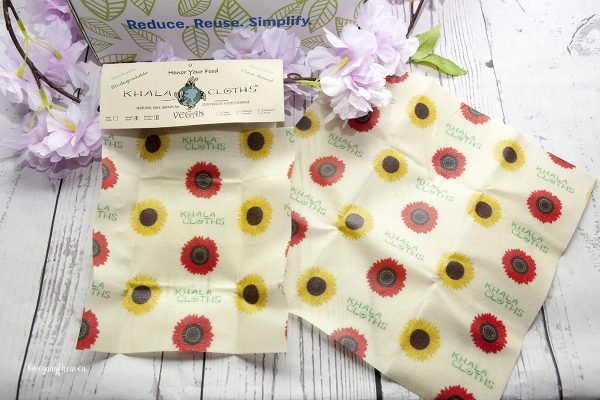 Wood and Natural Bristles Brush by Lola.
The bristles are made of tampico plant fibers, that are biodegradable and natural. The handle is made of hardwood, not plastic! The brush is great for cleaning fruits and vegetables. Can Also Be Used to Clean Dishes, Cutting Boards, Sheet Pans, Muffin Pans and Much More.
Coconut and Wood Scrubber.
Great for cleaning dirty pots and pans. The scrubber is sustainable and natural fibers and wood can be composted at the end of their life.
This is actually a new thing for me. I wasn't even aware that there are dish soap blocks out there. Well.. You can learn something new from Green Up Boxes. 🙂
The Dish Soap Block by No Tox Life, looks just like a soap block. To use it, you just need to rub a wet sponge or scrubber on the block until it's soapy and wash the dishes as usual. There are no palm oil, preservative nor fragrance or synthetics in the product.
The bamboo tray goes perfect with the dish soap block. It helps the soap to dry faster and keeps the soap nice and longer.
As you can see the box contains great items, that help in transition into more environmentally friendly living and help to reduce plastic consumption. The items are high quality and will last for a long time. It is great that company like Green Up exists. It really can help to Reduce, Reuse and Simplify our lives. So if you were looking for a ways to be more green, the Green Up box will definitely help you out!
General rating: ★★★★★
Thank you Green Up Box for The Kitchen Box!
* Disclaimer: The opinion expressed in the review is my own and honest viewpoint. I was not required to write a positive statement.