KIND is on the market from 2004 and back than they had just 8 bar varieties. Today they offer over 22 bars and  6 Healthy Grains clusters. Not all of them are vegan, but all of them are gluten free. I received from them KIND Healthy Grains Clusters. One turned out to be not vegan, so I asked my friend to try them.
KIND Healthy Grains Clusters contain whole grains like amaranth and quinoa; super foods like chia. They are great with milk and yogurt. I mixed them with my morning cereal and ate them right out of the bag as a snack.
They are crunchy, tasty and healthy. They are gluten free (company uses gluten free oats). The Peanut Butter is not vegan and this I gave to my friend who said they are really good. Not too sweet, not too bitter- just right. She was just eating them from the bag and said they were disapearing quite quickly.
I tried two other flavors: Maple Quinoa Clusters with Chia Seeds and Cinnamon Oats Cluster with Flax Seeds. They taste really good and are also great straight from a pouch. They have nice texture and sweetness. Just few of them thrown to my not sweet cereal made a great overall balance of my morning breakfast. Besides quinoa and chia they contain other whole grains like: amaranth, gluten free oats, millet and buckwheat.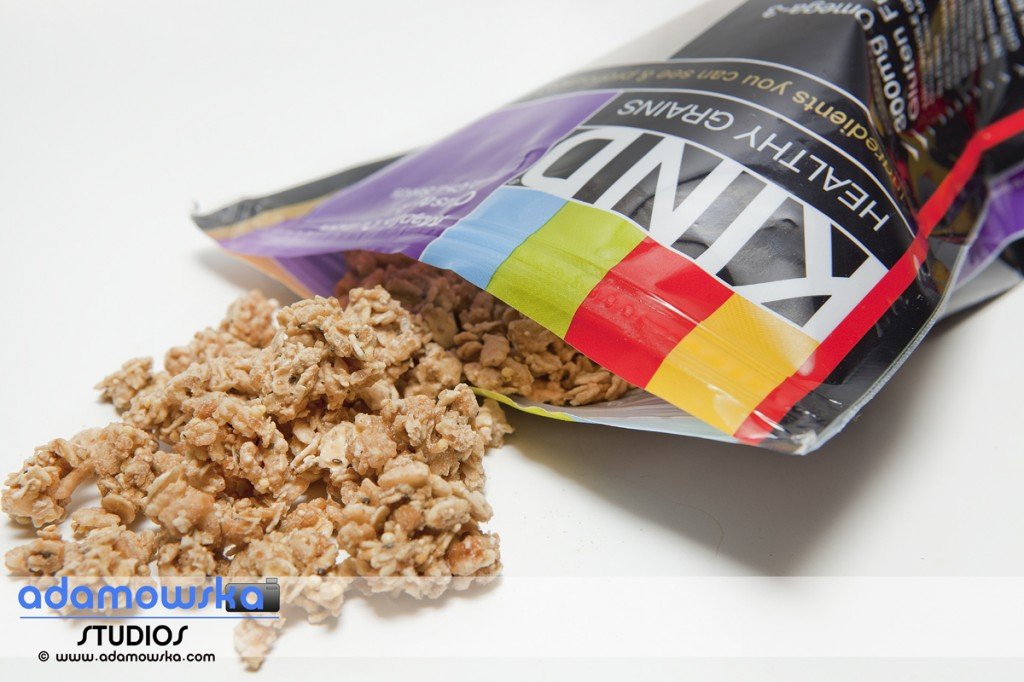 They are are delicious and it is quite easy to eat too much of them.But don't worry too much, it is guilt-free food. 😉
And one more thing. I asked why they are not a part of NON-GMO Project and here is the response I got:
We are 100% certified non-GMO and gluten-free; however, we don't feel it necessary to join each of the projects and put the logo on our packaging.

I can assure you that we use strict allergen controls to  prevent cross-contamination though. We ensure that there are no air-born wheat products such as flour, and all of KIND products are either made on a dedicated wheat-free line or the facility goes through a very thorough allergy and wheat clean.

As for non-GMO, we ask our suppliers to have identity preservation to ensure that the crops are clean from farm to manufacturing facility, and at each stage of harvest and product there is a test of parts per million to look for genetic modification in our ingredients.
General rating: [rating=5]
Product provided by: www.kindsnacks.com
* Disclaimer: The opinion expressed in the review is my own and honest viewpoint. I was not required to write a positive statement.