Another year and another great NYC Vegetarian Food Festival is a history! Big thank you to Sarah Gross and Nira Paliwoda  the organizers of this event!
Under one roof all vegans, vegetarians and those who are thinking about their health, could enjoy samples and great vegan food. From vegan snacks to full dinners and lunches, from vegan apparel to vegan publishers- there was something for everybody. The festival was a  great place to get familiar with new and upcoming brands, but also to know better the brands that are already out there for a long time. It is a great place to try food, meet new friends and learn from many speakers and educational presentations.
The festival is family and pets friendly and there was no problem with entertaining kids at the kids stage or bringing your dog to the festival.
I personally enjoyed to talk to exhibitors and I have tried new items that were really delicious. Snacks from I Heart Keenwah were my new favorites and I know I will be looking for those on my next shopping trip.  Delicious local cakes from Pure Genius  surly will be enjoyed by everyone, not only vegans. The same goes to Pony Cakes NYC. Another new brand I have discovered was Simply Protein and their tasty snacks.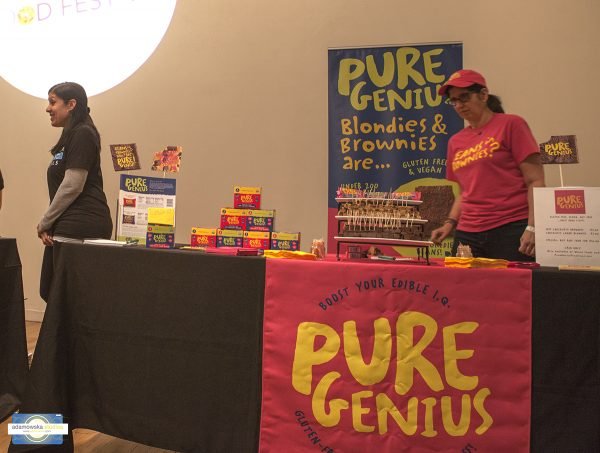 It was great to try meat alternative from Jack Fruit Company. Their delicious dishes are made of Jack Fruit which is the biggest fruit growing on the tree. (You really can learn at the festival. 🙂
Of course there were brands that I am very familiar with, like Follow Your Heart and their amazing products, DF Mavens-and their vegan ice-cream and many, many more.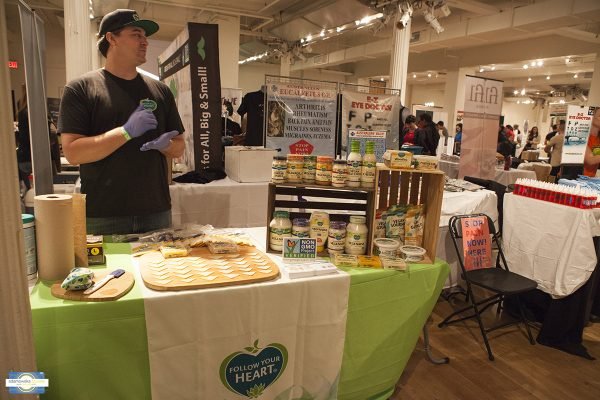 Last, but not least, there were many great books to choose from, but I must say that one book especially caught my eye. "Raw Food Art" by Aleksadra Winters has many delicious recipes and the pictures are so beautiful and colorful it was hard not to grab this book. I will be trying some recipes soon!
Also please stay tuned for reviews of new products and book on my blog!
I am already excited for the next year festival!
Go Veg my friends! For Your Health, For Animals, For Planet!