The 8th Annual  NYC Vegetarian Food Festival may be over, but I still remember delicious food that I tried during the event. As matter of fact, I am snacking right now (while I write this post) on PopZup popcorn, I got during the show.
Those who know me, and follow my blog, know that  I love NYC Vegetarian Food Festival, because I love the opportunity to not only try new vegan products, but also to chat with the creators, and ambassadors of the vegan brands.
This year the festival brought together many vegan, eco-friendly companies, as well as vegan and vegetarian audience.
During two days of festival, participants could taste cruelty free foods, check cruelty free clothing and fashion, cruelty free cosmetics, and learn about healthy life style. There were many speakers and cooking presentations, live entertainment. Restaurants and vendors were giving samples of their foods, and you could also buy full vegan meals.
There were known brands, that come each year to the show, like Marty's V Burger  and their famous vegan burgers, Follow Your Heart-with their variety of products, or The Cinnamon Snail and their baked goods.
Follow Your Heart has new line of products, like vegan pancake mix, or their gluten free breads, but unfortunately those weren't available to try during the show.
Of course there were all kind of drinks to try as well, f.ex. Townshend's Brew Dr. Kombucha, Health Ade Kombucha, Zevia, to name few.
There were some new products that I tried.  One of them was mentioned above: popcorn from PopZup and their amazing popcorn seasonings in different flavors.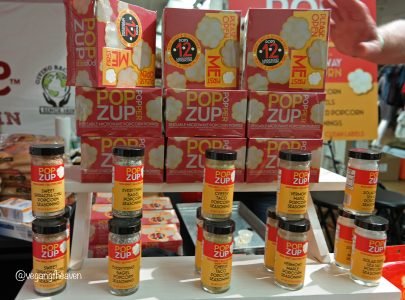 Also vegan cheese from EseChe which is absolutely amazing. It is cheese made of cultured sunflower seeds and it taste delicious.
There were also Biena snacks,that were new to me. They come in different flavors and are all delicious. Biena snacks are roasted Chickpeas, which make this snack healthy and unique.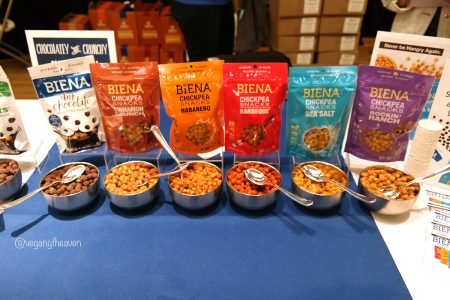 There were of course plenty of vegan treats to try. New to me brand called Pure Batch had their delicious products: EspressSo Good Truffle, Snick Truffle, Cookie Do Truffle, and more. Their treats are vegan, gluten free, organic and soy free.
Another brands, that came back this year to the festival brought also new products. For example Munk Pack, that I met last year, brought their new, delicious vegan cookies to try and buy.
There were of course plenty of cruelty free fashion brands. Completely  new brand The Tree Bag Company, presented their beautiful bags made of cork. They are not only stylish, beautiful, but cruelty free, and eco friendly.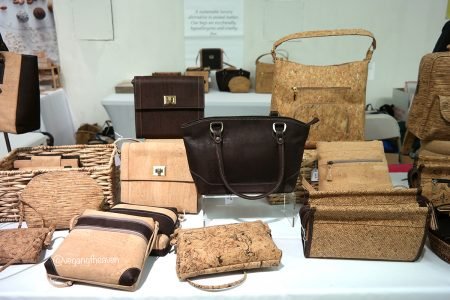 Another vegan brand, that I personally know and love their products, was Gunas New York. Their purses and backpacks are so colorful and beautiful.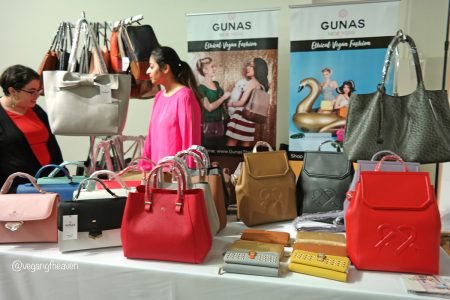 Wully Outewear was also showcasing their fashion products, which are jackets. They outwear is ethical and designed in Canada.
Attendees could also receive information from different organizations, that promote cruelty-free lifestyle. Just like in previous years, there was PETA, Compassion Over Killing, Mercy For Animals and more.
NYC Veg Food Festival is always family and pets friendly. It is a wonderful way to get educated, try delicious vegan foods, learn about cruelty-free shopping and life.
Go Veg my friends! For Your Health, For Animals, For Planet!
And see you next year at the Festival!