Alternative Baking Company has sent me their new products for review.
You may remember that their vegan/gluten free cookies are very delicious and you can check my review here.
This time they launched their new products: "That's One Smart Cookie". The flavors they have available are the following:
Chocolate Chip, 7 grams protein and 8 grams net carbs
Coconut fudge, 7 grams protein and 7 grams net carbs
Pecan, 7 grams protein and 5 grams net carbs
Peanut Butter Protein, 11 grams protein and 6 grams net carbs.
I have tried Coconut Fudge and  Chocolate Chip flavor. I like that they are soft and fun shape and size. I love the texture. They don't contain any sugar. This is a good thing, but at the same time, cookies are not sweet at all and I think this is what they are missing. I would like to taste a little bit of sweetness in them. Without any sugar or sugar alternative, they taste a little bit artificial.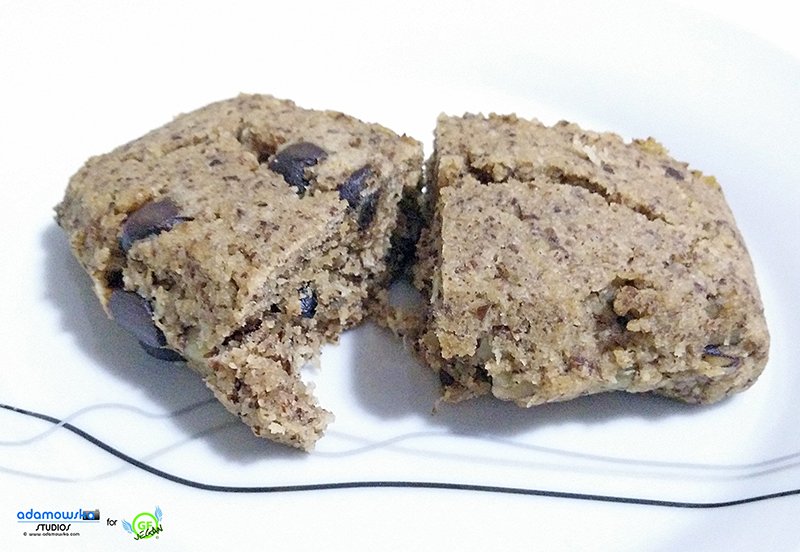 Summing up: If I have a cookie, I would like it to be sweet. This is why I grab a cookie at first place. 😉 Wouldn't you agree?
General rating: ★★★
Product provided by: www.alternativebaking.com
www.noglutentreats.com (gluten free line)
* Disclaimer: The opinion expressed in the review is my own and honest viewpoint. I was not required to write a positive statement.