oh. Wow!!!
This is my reaction to "The Ultimate Vegan Cookbook. The Must-Have Resource for Plant-Based Eaters"  by Emily von Euw, Kathy Hester, Linda and Alex Meyer,  Amber St. Peter, Marie Reginato, Celine Steen.
This book is filled with hundreds of plant based recipes! More than 600! This is a gold mine for Vegans!
Seven authors put together this incredible volume. There are recipes for breakfast, diners, main dishes, soups, smoothies, deserts, baked goods and more. There are recipes that are gluten free, soy free, sugar free. The book also includes recipes for the air fryer, slow cooker and instant pot.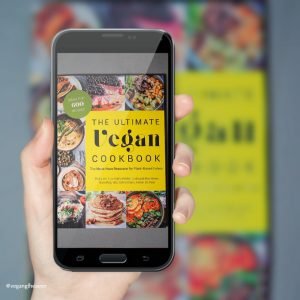 I know that I will be using it a lot. The recipes sound so amazing. There is chocolate lava cake recipe. And Instant Pot Rainbow Panzanella Salad recipe and black bean brownies recipe. I mean, this book is so full of amazing recipes, you can use just this book to make a different dish every day through the whole year! All the resources in one place. There are dishes perfect for every day cooking and for holidays through the year.
It doesn't matter what are your cooking skills. It doesn't even matter if you are full vegan or just looking for more healthy, plant based recipes. Everybody can find the perfect recipe inside this Cookbook. And I am sure, if you call yourself Vegan veteran, you will still find inspiration and great recipes to expend your cooking menu. Choose the recipe and impress your guests!
I would like if every recipe was accompanied by a photo, but with so many recipes, I understand it may be hard task. There are inserts with photos though, but not too many. Images are pretty though. They make you really hungry. 😉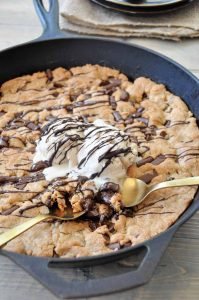 Also recipe tells if you are about to make a gluten free version or soy version. But sometimes there is no references. Also it is important to read the whole recipe, so you know not only what ingredients you will need, but also what tools  will be necessary to make the dish.
This Vegan Cookbook is excellent idea for a gift. But to be honest, I think every Vegan should have it on their shelf. So get one copy for yourself and one for a friend. Becasue as the title says, it is "The Must-Have Resource for Plant-Based Eaters."
General rating: ★★★★★
Thank you Page Street Publishing Co. for a copy of this book.
 * Disclaimer: The opinion expressed in the review is my own and honest viewpoint. I was not required to write a positive statement.