I love to bake, but I still find vegan, gluten free baking challenging.
So I am always on look out for a new Vegan/Gluten Free Baking Books.
I was excited to receive "Crazy, Easy Vegan Desserts" by Heather Saffer from the publisher Sterling Epicure. Because who doesn't love easy recipes? Who doesn't love desserts?
The author Heather Saffer is actually the creator of vegan frosting line Dollop Gourmet.
In the introduction of her book, she states, she personally likes simple, easy and quick recipes, that don't call for unusual ingredients. I like this concept. It works for me. 🙂 On top of that the recipes are gluten free, which made me really happy.
After going over the whole list, I don't find all the recipes that quick nor super easy, but definitely there are some that will not take too much time. If it comes to ingredients, author often calls for ready to buy in the store gluten free flour mixes, or gluten free vanilla mixes (by brands like Bob's Red Mill, or Pamela's flours), or for her own creation: Dollop frosting.
This for sure makes the baking easier, since you buy less ingredients, and you need less time to bake the cake, if when you would have to make everything from scratch.
Author divided the book into three chapters:
Easy Vegan Desserts
Very Easy Vegan Desserts
Crazy Easy Vegan Desserts.
There are recipes for all kind of cookies, bars, donuts, brownies, cakes, pies, dips and ice-cream.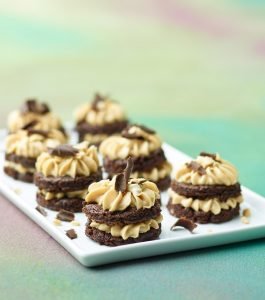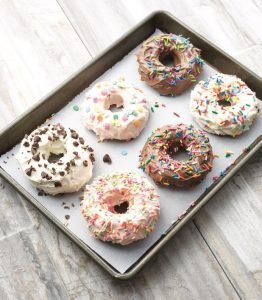 (Photos by Bill Milne)
I am sure everyone will find their favorite recipe. Maybe even something, that they didn't think can be made vegan and gluten free! There are many recipes to choose from.
The book is accompanied by beautiful food photography by Bill Milne. Not every dish has a photo, but there are still plenty of images. I like it in the cook books. This way I can see what my final product should look like.
This is great baking book, that can help to save some time while baking.
Now, excuse me, while I go and make Tiramisu Trifle…
General rating: ★★★★
Thank you https://www.sterlingpublishing.com/9781454926740/   for a copy of this book.
 * Disclaimer: The opinion expressed in the review is my own and honest viewpoint. I was not required to write a positive statement.