There are many recipes online, but here is my own invention of this delicious, creamy Potato, Carrot Soup.
Follow the below steps and in no time you will be enjoying this soup as well. 🙂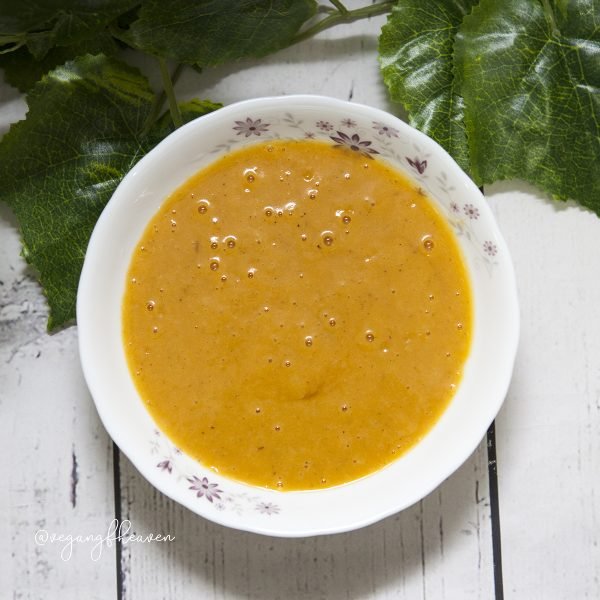 Creamy Potato, Carrot Soup
Ingredients:
1/2 chopped onion
3 crushed garlic cloves
4-5 potatoes
2 carrots
1/3 of zucchini (optional)
2-3 cups of veggie stock
1tbs of coconut oil
seasonings of your choice: salt, pepper, mushroom seasoning, dried rosemary, dried theme, etc.
cilantro or chives for garnish
Instruction:
Cook potatoes till soft. (Don't over cook them).
Heat up the coconut oil on frying pan and add chopped onion and garlic. Stir till soft.
Add cut zucchini and cut carrots. Cook for few more minutes, stirring, till soft.
When potatoes are ready, remove the water. You can now add to the same pot veggie stock and prepared carrots, zucchini and onion from the pan.
Add seasonings and stir. Cook for additional few minutes, till all veggies seem to be soft.
Now you can pour the mixture into food processor or blender. (You may have to divide the mixture and blend in few parts).
Serve with cilantro or other greens garnished on top. Also you can serve the soup with bowl of coconut rice or vegan, gluten free bread.
Enjoy!